Connect with us today!
               
Recent posts:
Cloud Storage of NGS data

With our cloud storage service, you no longer have to worry about long term storage, capacity, maintenance or security of your data. By opting for Gold Tier cloud storage, you no longer need to secure your own hardware or get worried about your NGS data get lost.
We have two options to manage your NGS data produced in our facility:
LONG READ SEQUENCING – "Virtual PacBio Day"

Wednesday, January 26, 2021; 10:00 AM – 12:10 PM CET.
This event provides you with the opportunity to hear from your peers about their latest discoveries and how highly accurate long-read sequencing (HiFi sequencing) can help answer your toughest biological questions.
The Sequel IIe System, now available at Genomics Core Leuven, delivers a comprehensive view of genomes, transcriptomes and epigenomes.
This 2-hour event, includes:
An introduction to the Sequel IIe System at Genomics Core Leuven
Presentations from researchers using HiFi sequencing
Live Q&A to interact with speakers
A dedicated session to get your questions about HiFi sequencing answered
On-demand tutorials for those new to PacBio
Registration is closed. Stay tuned for out next event!
CORE YOUR RESEARCH – CHRISTA MAES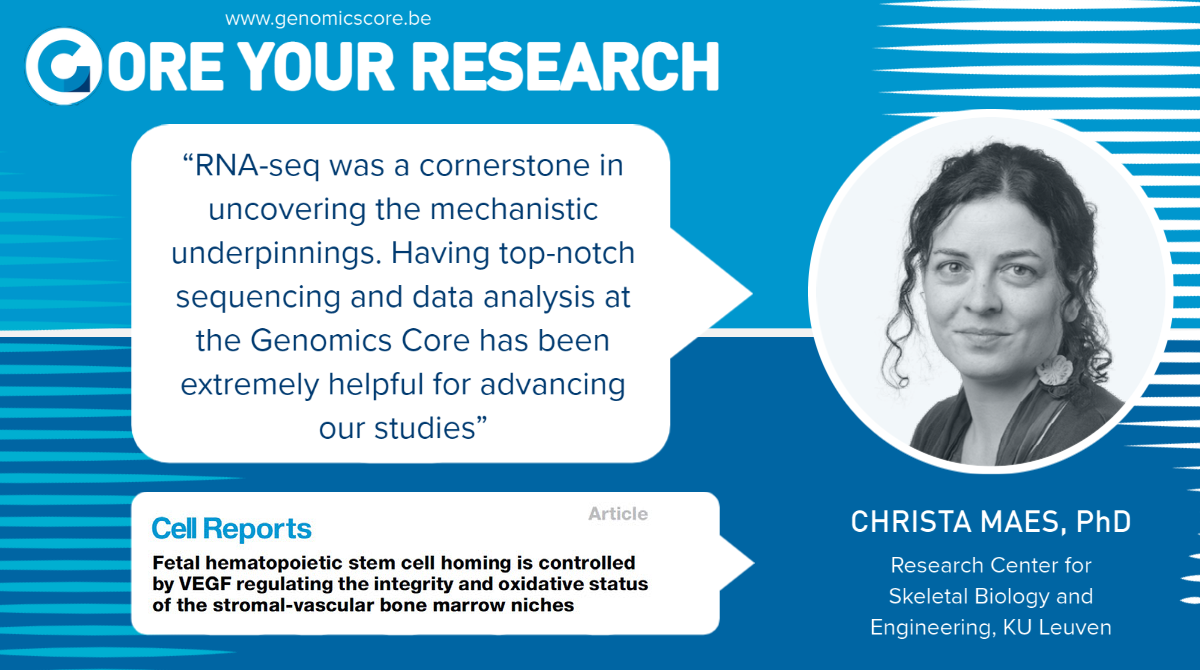 Technique Talk: Designing and Optimizing RNA-seq Experiments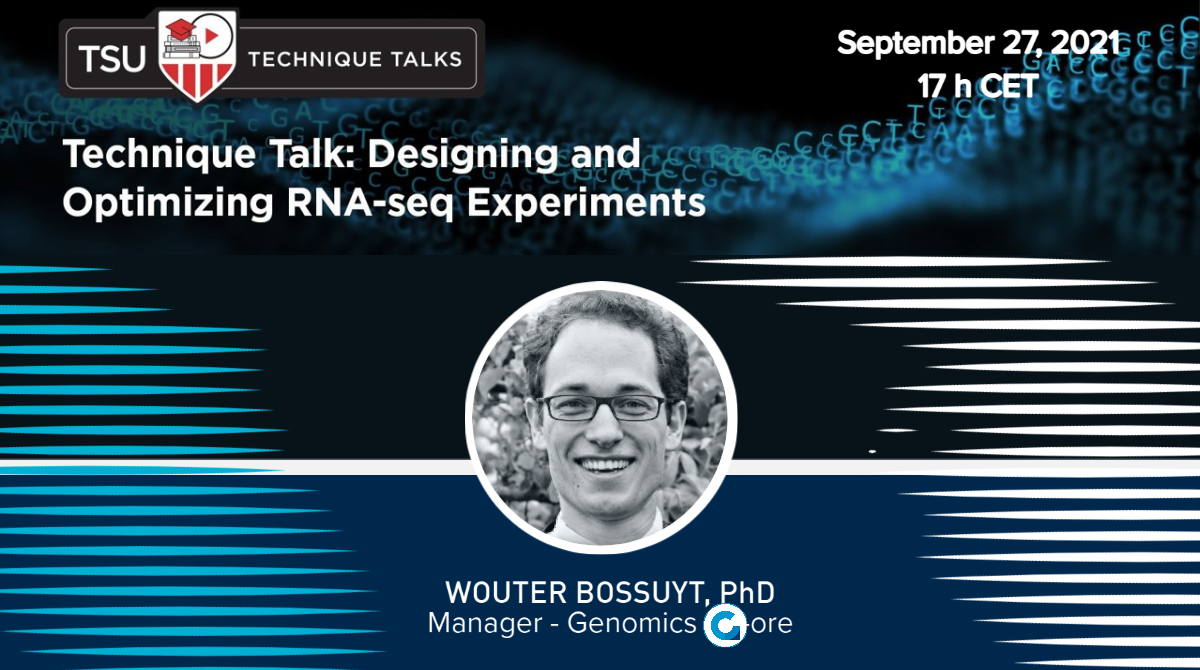 Monday, September 27, 2021; 11:00 AM – 12:00 PM Eastern Time (17:00 PM Central European Time).
Since its development a decade ago, researchers have developed a plethora of RNA sequencing (RNA-seq)-based technologies for studying RNA biology and the transcriptome. However, each technology is designed to answer a particular research question, so researchers must make specific changes to their experimental setup and RNA library preparation to tailor RNA-seq to their needs.
Learn how to select and perfect RNA-seq how to select the RNA sequencing platform best suited for a scientific question and how to adapt experimental design according to downstream application.
This is talk is given by the manager of the Genomics Core, Wouter Bossuyt, and organized by The Scientist.
REGISTRATION IS CLOSED
Introduction to Next Generation Sequencing – Workshop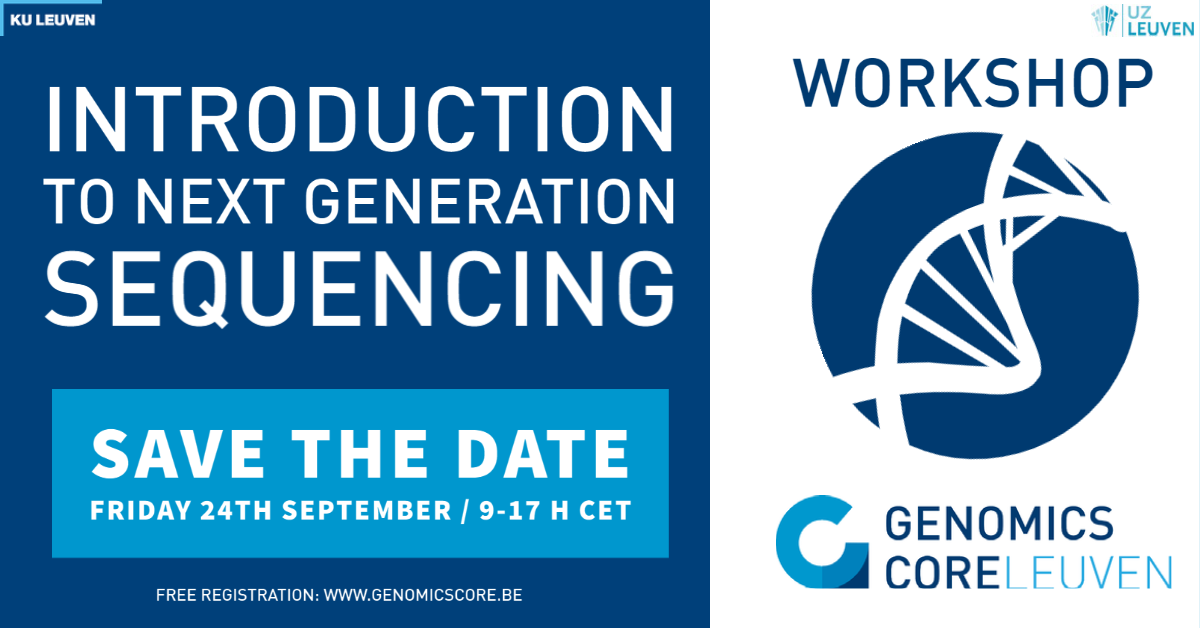 Introduction to Next Generation Sequencing (NGS)
Are you a biologist, a medical doctor or a bio-engineer interested in learning the basic sequencing techniques that will open the door to design your own sequencing experiment?
The Genomics Core Leuven invites to a workshop on the basics of NGS.
Friday 24, September, 2021
Morning: Library prep and sequencing – Afternoon: Bioinformatics
Location: Online and BMW3 04.216,  O&N 2, Herestraat 49 , 3000 KU Leuven, Campus Gasthuisberg.
Registration Closed
Questions? rnaseq@genomicscore.be
Whole Genome Analysis is Gaining Ground in Routine Research Hospitals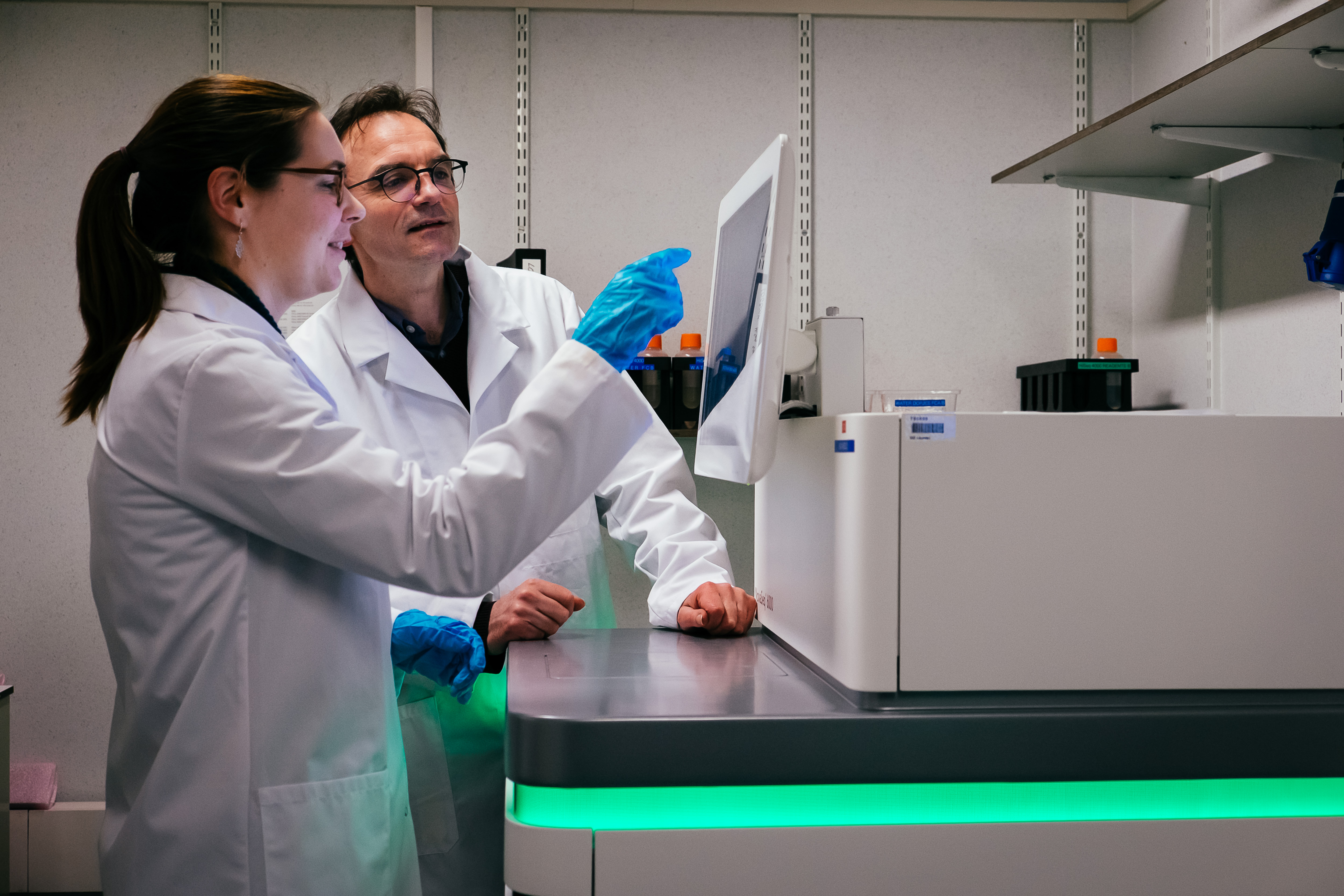 The Genomics Core Leuven is the coordinator and a contributor of a new initiative by eight Belgian genetic centers to investigate the added value of a complete genome analysis for the diagnosis of unexplained developmental disorders and rare intellectual disabilities. More information (in dutch).
Subscribe to receive our Newsletter.
We are official partner of   EASI-Genomics project has received funding from the European Union's Horizon 2020 research and innovation programme under grant agreement No 824110