NovaSeq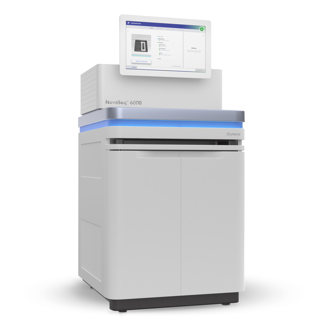 Two brand new Illumina NovaSeq sequencers have been installed in our lab. Key applications for this machines are large WGS, exome sequencing, whole RNA-Seq and whole genome methylation sequencing. Four different flow cell types will be available, with ranging outputs from 1.600M up to 10.000M reads per run. The devices will be operational as from December 1st, 2017. If you have projects in mind to sequence using the NovaSeq devices, do not hesitate to contact us!
Vacature: Operationeel verantwoordelijke Genomics Core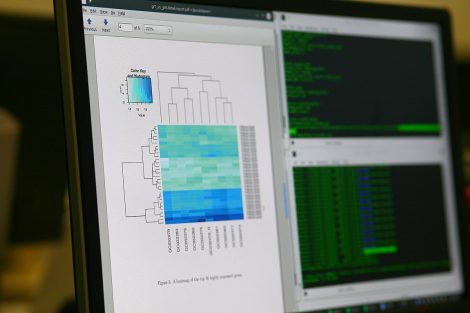 Binnen UZ Leuven en KU Leuven is de Genomics Core een kenniscentrum en servicefaciliteit voor genoom analysen. Dit technologieplatform beschikt over de meest recente "next generation sequencing" (NGS) technologie en over een High Performance Computing (HPC) cluster voor de dataverwerking. Naast de verantwoordelijkheid voor de dagelijkse werking, sta je in voor de verdere uitbouw van de core, het detecteren van opportuniteiten en het implementeren van nieuwe technologische ontwikkelingen.
Meer info:  operationeel verantwoordelijke genomics core (pdf)
MISSION
The Genomics Core Leuven is a knowledge and technology platform that facilitates access to different sequencing technologies and shares expertise in sequence analyses and data processing. It is a collaborative effort from KU Leuven and UZ Leuven for making state-of-the-art technologies, protocols and bioinformatic pipelines available for research and diagnostics. Large infrastructure grants and investment from the university hospitals led to the development of the largest sequencing facility in Belgium. The Genomics Core has multiple lllumina systems and also provides access to PacBio long read technology. Several liquid handling robots are used for automating the sample preparation workflows for different applications. In addition different single cell genomics fluidics pipelines are available: a liquid handling robotic pipeline based on single cell sorting, a custom droplet fluidics system and platform for rare cell isolation (dielectrophoretic cage array microfluidics system).
The Genomics Core Leuven partners within the Universitaire ziekenhuizen KU Leuven to enable the BELAC-accredited breast cancer (BRCA) genetic test as well as non-invasive prenatal testing (NIPT).
Newsletter
Subscribe to receive our newsletter.