Introduction to RNA-Seq Pipelines and Computational Analysis – 2020 Workshop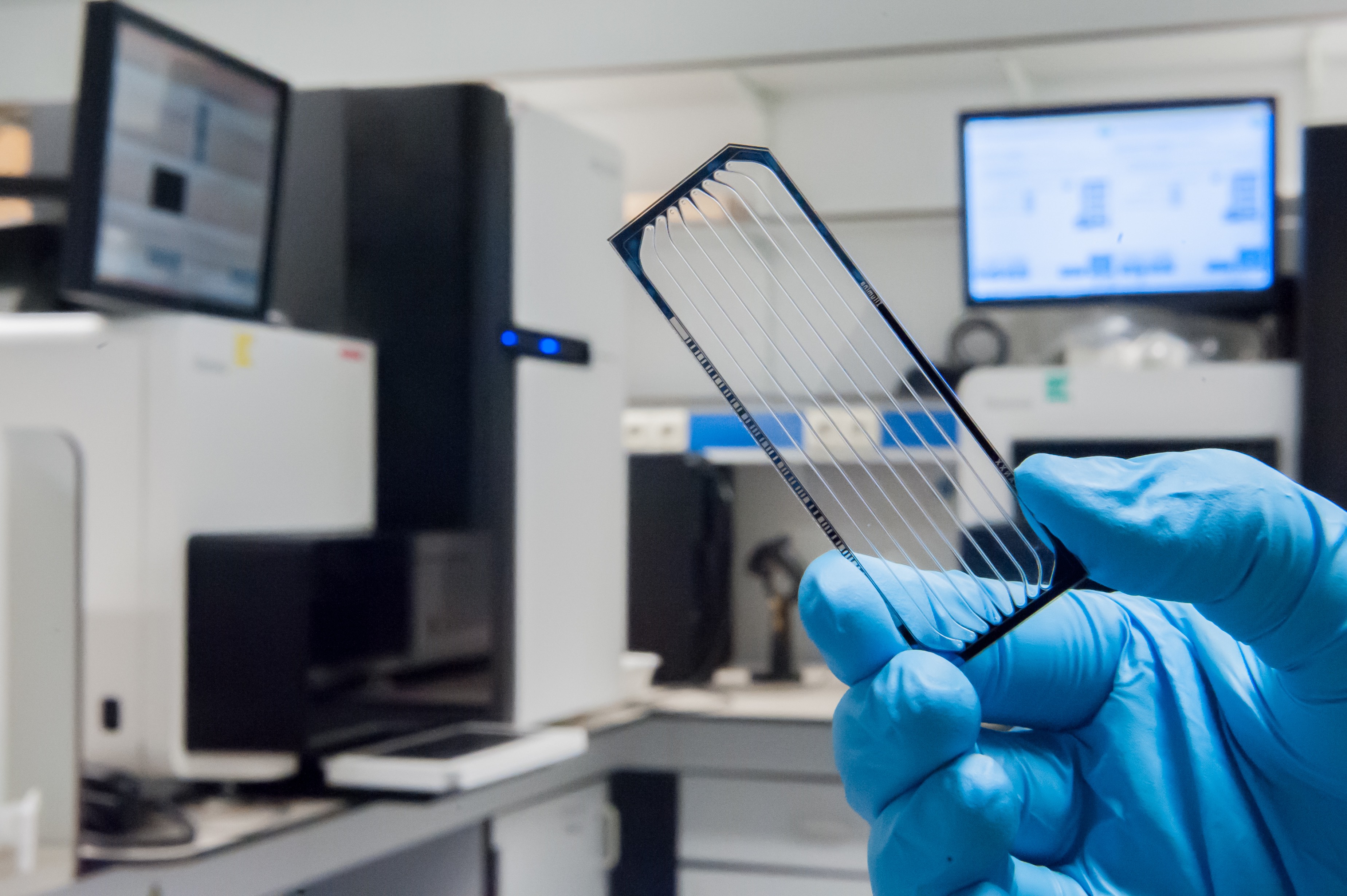 The Genomics Core Leuven organizes on September 29th, 2020 a mini workshop around RNA sequencing (RNA-Seq) to introduce scientists, young researchers and doctoral students the rudiments of RNA-Seq technology that will allow to perform analysis on the Flemish Super Computer (VSC). No previous knowledge of sequencing, RNA-Seq or Linux is necessary.
Program
9:00–9:30 Welcome and Introduction to Sequencing Technology
Wouter Bossuyt – Manager Genomics Core Leuven
9:30–10:30 From Sample Preparation to Sequencing: Experimental Design, Library Preparation and cDNA Sequencing
Annelien Verfaillie – NGS Exper Genomics Core Leuven
10:30–10:45 Virtual Coffee break
10:45–11:30 From Raw Read Data to Differential Gene Expression Analysis
Alvaro Cortés – NGS Bioinformatics Genomics Core Leuven
11:30–12:30 Computational Analysis of RNA-Seq Data at the Flemish Super Computer
Alexander Vapirev, Jan Ooghe – VSC Leuven. Alvaro Cortés – NGS Bioinformatics Genomics Core Leuven
12:30-13:15 Identification of mRNA Expression Patterns in the Human Blood Thanatotranscriptome
Laura G. Antiga – Universitat Pompeu Fabra, Barcelona, Spain
Although this is an online workshop, 15 places will be offered on site*. Registration is required for all participants. The workshop is free of charge. Registered participants will receive a certificate of attendance. For inquiries, please send an email to [email protected]
Event Timing: 9:00-13:15, September 29th, 2020
Event Address: 04.543 – Auditorium Pentalfa, O&N I, Herestraat 49 , 3000 Leuven
Contact: [email protected]
(*) Subject to health regulations.
Newsletter
Subscribe to receive our newsletter.