Software engineer for medical next generation sequencing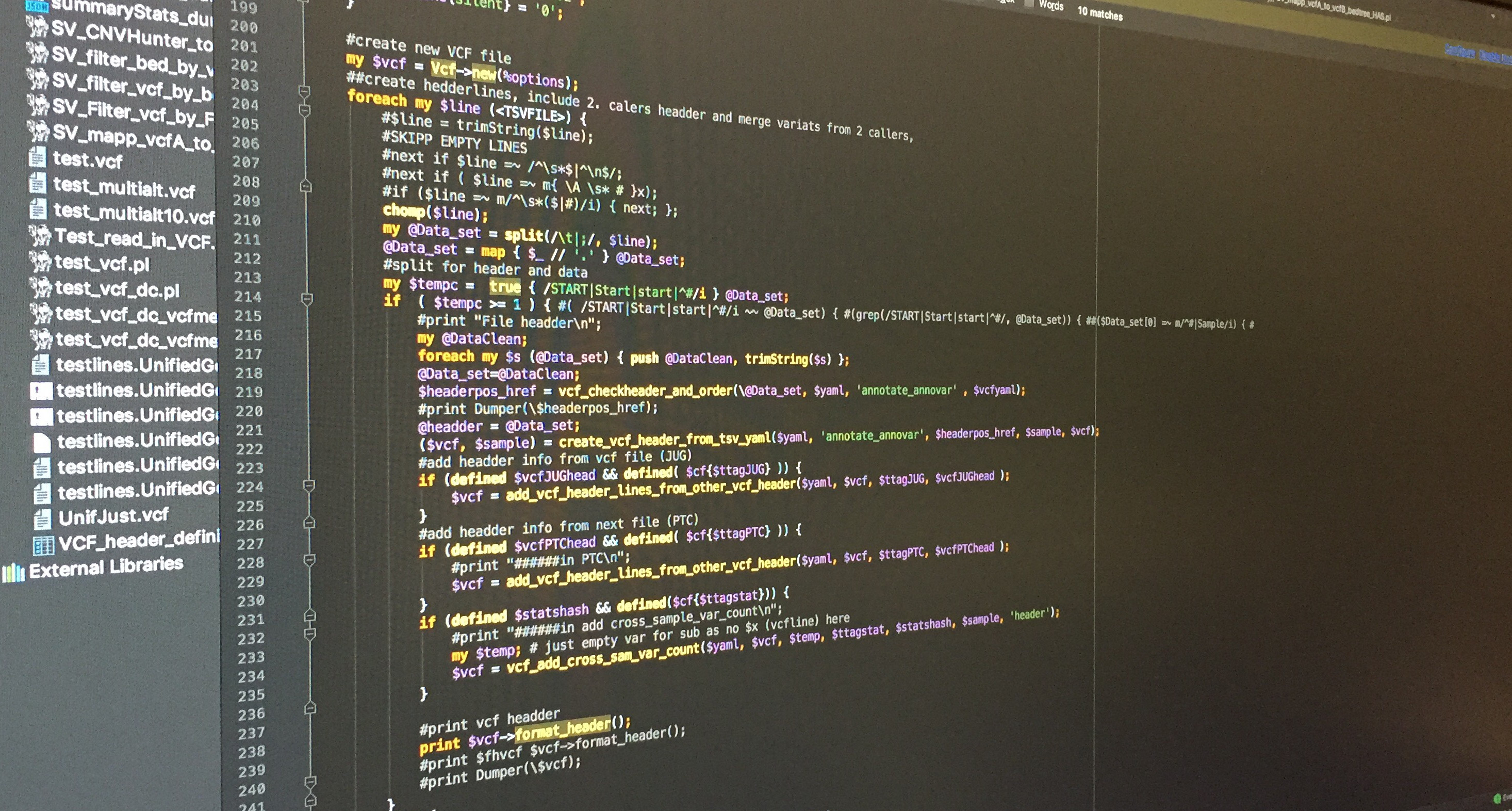 We are looking for a software engineer who wants to use their skills to make a difference in patient's lives. You will be in charge to drive a major overhaul of our bio-informatics pipelines.  This overhaul focuses on the programming and informatics aspects of the pipeline and is meant to extract more information for the clinical interpretation of NGS data. It will focus on three aspect: (1) transform our current pipeline to a Nextflow-based pipeline that makes it easier to benefit from parallel cloud computing, (2) build and integrate a variant database and integrate it with existing NGS pipelines and (3) extend the tumor pipeline to exploit the information of the variant database for optimization of the variant calling and filtration.
What will you do?
Rebuild our Genomics Core Analysis Pipeline (GCAP) into a Nextflow-based pipeline while optimizing the code
Develop and extend a variant centered database for use in data analysis, and with patient information to aid clinical data interpretation
Integrate the new database in the Nextflow GCAP pipeline focusing on the clinical tumor NGS pipeline
Actively participate in software code and design reviews
Regularly communicate accomplishments and progress to team members and management
Interact with your 9 other Bio-IT and IT colleagues, and with the other members of the Genomics Core. You will also have interaction with colleagues in the Center of Human Genetics (CME) and the UZLeuven IT.
How will you get here?
Education / Experience
A Master or PhD in Computer Science or similar through work experience
You have database building and maintenance experience
Experience in Nextlfow pipeline building is a plus
Experience with cloud technologies such as Google Cloud and Docker is a plus
Knowledge, Skills, Abilities
A programmer that is able to develop and maintain pipelines for data analysis
You are able to discuss, design, develop and maintain complex databases
Pragmatic self-starter who is proactive, self-motivated, team-oriented, with a strong work ethic
Be curious, detail oriented, and analytical, with a proven ability to learn quickly
You are looking to apply your software development skills in a field that will benefit people by helping their diagnosis
Willingness to thoroughly understand products and new projects and to stay up-to-date with bioinformatics, computational or industry trends
Good verbal and written communication and well-founded problem-solving skills
Demonstrated skills in project management and formal continuous process improvement techniques
What we offer
The Genomics Core offers a professional multidisciplinary work environment with exciting developments in NGS technology and analysis.
you will be at the forefront of healthcare and research developments and help to push the boundaries of diagnosing patients
Plenty of room to develop your skills while benefiting from interactions with colleagues
The chance to make a difference for patients' lives and to stimulate research
A full-time contract at UZLeuven with numerous benefits including life and hospitalization insurance, transport allowance, additional holidays and on campus personnel restaurant
About the Genomics Core
The Genomics Core is a service facility of both the KULeuven and UZLeuven. We focus on implementing novel NGS technologies and making them serviceable for academic and commercial research and for use in diagnostics. Our team includes 21 people with varying expertise in both the lab and bio-informatics.
Whole Genome Analysis is Gaining Ground in Routine Research Hospitals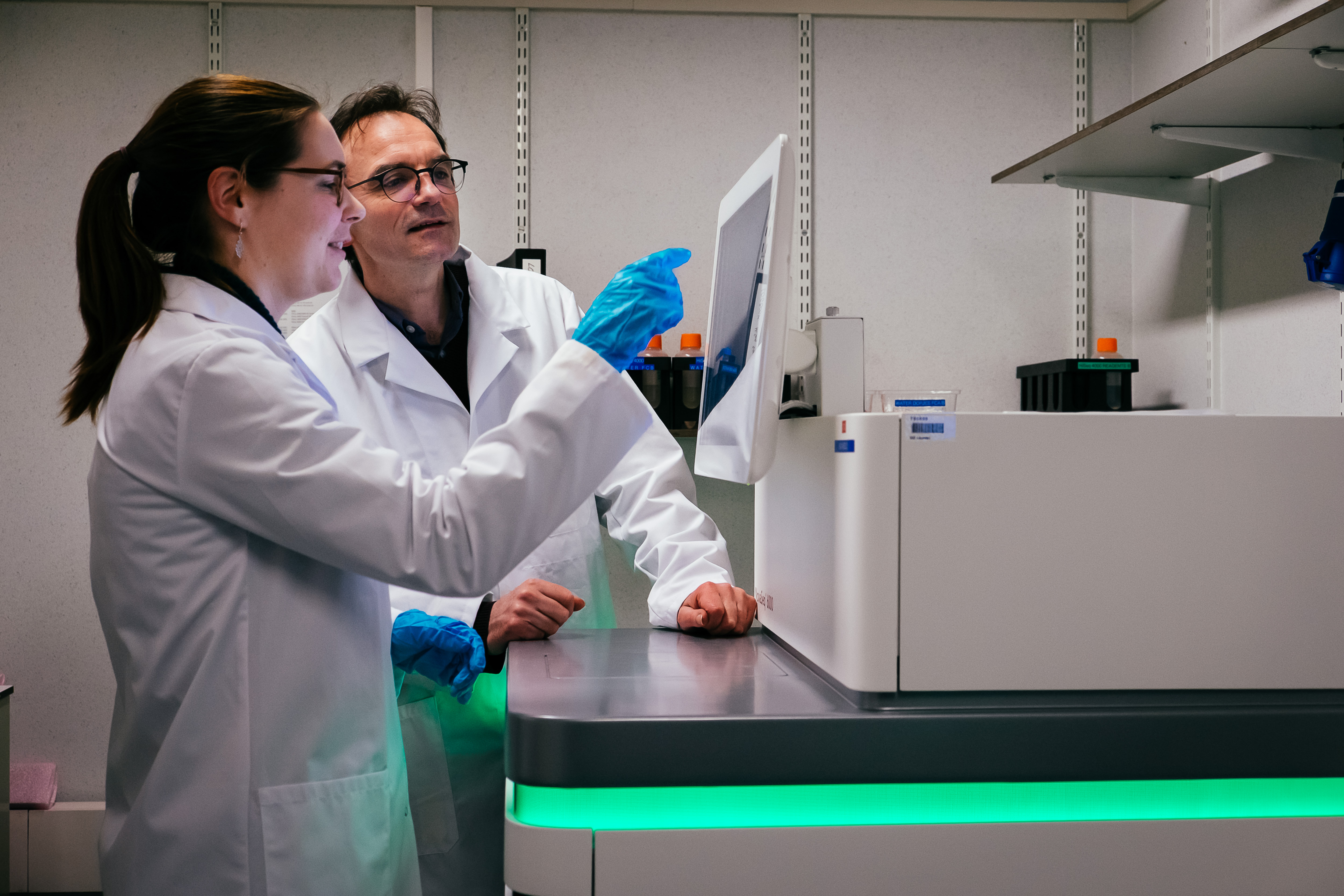 The Genomics Core Leuven is the coordinator and a contributor of a new initiative by eight Belgian genetic centers to investigate the added value of a complete genome analysis for the diagnosis of unexplained developmental disorders and rare intellectual disabilities. More information (in dutch).
Newsletter
Subscribe to receive our newsletter.