Introduction to Next Generation Sequencing – Workshop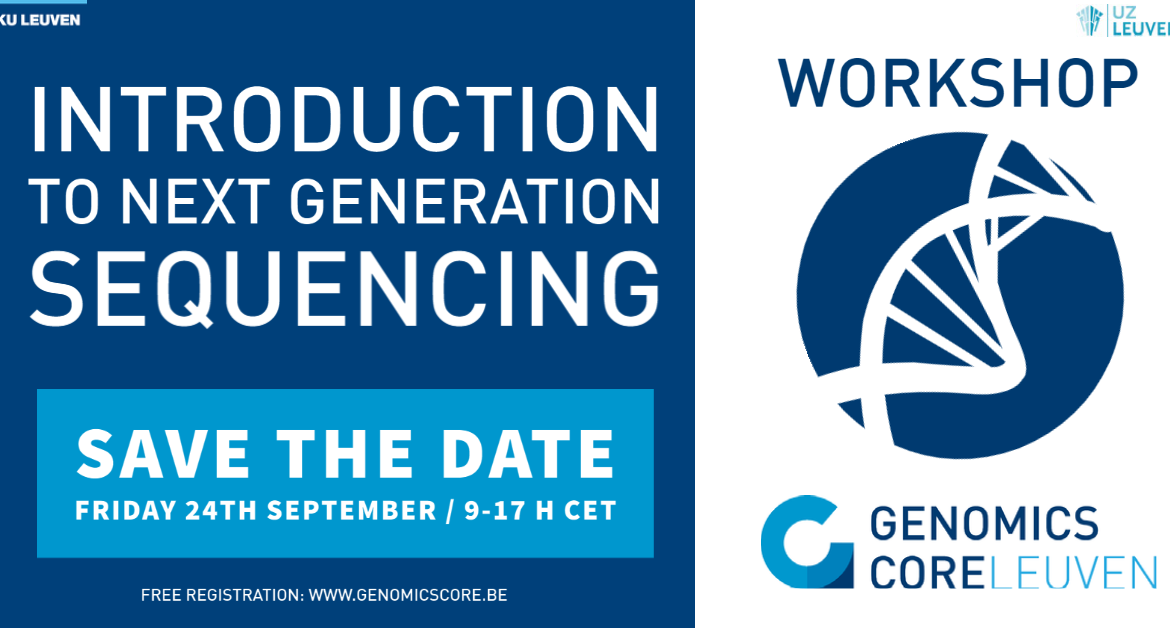 Introduction to Next Generation Sequencing (NGS)
Are you a biologist, a medical doctor or a bio-engineer interested in learning the basic sequencing techniques that will open the door to design your own sequencing experiment?
The Genomics Core Leuven invites to a workshop on the basics of NGS.
Friday 24, September, 2021
Morning: Library prep and sequencing – Afternoon: Bioinformatics
Location: Online and BMW3 04.216,  O&N 2, Herestraat 49 , 3000 KU Leuven, Campus Gasthuisberg.
Registration Closed
Questions? rnaseq@genomicscore.be