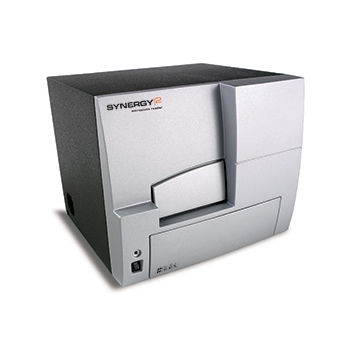 The Synergy 2 is BioTek's high-performance multi-mode plate reader designed for the life science research and drug discovery markets.
Its fluorescence detection system uses deep blocking filters and dichroic mirrors for the best level of performance in research and screening applications.
The dedicated absorbance detection system is monochromator-based, providing the best level of flexibility in this read mode. And, by utilizing dedicated optical elements for each individual detection technique, Synergy 2 offers uncompromised performance and the lowest limits of detection.